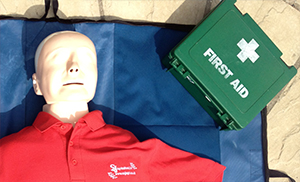 Important Changes to First Aid Training Regulation
You may be aware that following a recent government review, changes are taking place to remove the direct approval of first aid training providers by the Health and Safety Executive (HSE). This significant change happened in October 2013, following HSE Board and ministerial approval.
What does this mean for employers?
Now the proposed changes have taken effect, the responsibility of ensuring the quality of first aid training has moved to you, the employer. Draft guidance published ...
READ MORE →