Welcome to ScJ Training
ScJ Training is based in East Yorkshire and prides itself on the personal service it provides to clients, ensuring that everyone feels part of the 'Royal We'. We provide training to both individuals and businesses, either at your premises or our sites depending on the type of course and your requirements. Why not open up exciting new opportunities and careers by doing training with us!
Comprehensive Training
ScJ Training offers a wide range of accredited courses through Lantra Awards, City & Guilds (NPTC) and Qualsafe Awards. We specialise in Ground Based Chainsaw courses, Forestry & Arboricultural Machinery, Off Road Driving & Winching, Health & Safety and First Aid at Work courses.
We don't clock watch or try to round off training as quickly as possible. Our instructors are there for your benefit and won't leave until the necessary training is embedded and you are totally satisfied. Have a look at our courses and see how you could further yourself by opening up new and exciting opportunities in the future.
Quality Guaranteed
ScJ Training can arrange your complete training package including assessments either at your premises or at suitable sites depending upon the type of course and your requirements.
We only use Lantra Awards, City & Guilds (NPTC) or Qualsafe Awards approved instructors / assessors to guarantee the quality of your training experience.
All courses and assessments are fully insured either through Lantra Awards, City & Guilds (NPTC) or through our own bespoke training insurance.
Flexible Service
We have a wide range of courses on offer which are all listed on the site however should you not see the course you require please do contact us and we will see if we can provide the course for you.
We hope you enjoy looking through our website, testimonials and blogs. This website is designed to assist you through the whole training experience and has many useful links as well as sections where you can download relevant industry guidance.
We have international clients that use our services because we go that extra mile to meet their needs. Our training is second to none and can help you realise your full potential. Ever thought about becoming a 'Smoke Jumper'? One of our clients has!
For further information or to discuss your training requirements please contact us.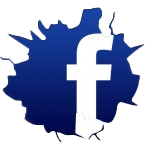 Please click above to join us on Facebook, like and share our page.
From the Blog
Sam is a great instructor / assessor that works well with our clients. I have no issues over recommending him to others or using him for our training / assessing needs.–A.P.Peacock - Tree Tech Ltd
Great course, really enjoyed it. Hope Sam can do more training for us in the future!–
ScJ Training took time to understand my requirements and organised a course and assessment that fitted around me and my work commitments. I passed and am looking forward to what I can do next.–F.Cook - Chainsaw Maintenance & Crosscutting Course
'Fabulous Food. Great instructor who went the extra mile to meet our specific needs.–S.A.Backshall - Qualsafe Awards EFAW Course
I was skeptical at first whether I would learn anything new - it was a great refresher course and proved that you are never too old to learn new techniques.–
Very knowledgable instructor who explained things clearly.–
Good Course, Great Trainer.–A. Fraser - Lantra Awards - Felling & Processing Trees Over 380mm Course
Sam covered all aspects of the course in detail and answered any questions that was asked. Excellent service. Very Professional, would recommend.–T. Austin - Qualsafe Awards - Emergency First Aid at Work Course.
Very approachable. Very clear + understandable. Very Friendly.–M. Braim - Qualsafe Awards - Emergency First Aid at Work Course.
Very Good Course, Trainer Fantastic.–C. Mitchell - Lantra Awards - Felling & Processing Trees Over 380mm Course
Busy doing my upto 380 with sam atm fantastic tutor very informative willing to help and give uou extra guidance where needed cant wait yo do the over 380 in two weeks cheers Sam.–P.Dews - Lantra Awards Felling & Processing Trees up to 380mm Course